Brooklyn: Wompsauce 2/25 with Codes, djSpaceInvader, Barney Iller, and more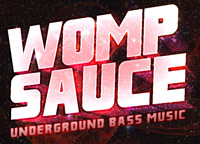 Friday 25 February 2011
McKibbin Lofts
255 McKibbin St, Brooklyn, NY 11206 [map]
10PM
$5


Dance Like No One Is Watching Presents:

underground bass music
for those who get down
TONIGHT! Catch resident djSpaceInvader alongside Brooklyn bass explorers Codes, Barney Iller, DJ Keith Edward, dr CRUNKLE, and TeleVibe at a fresh underground monthly.
The second in a series of monthly parties at the Paradise Loft, WOMPSAUCE is a genreless night to explore the relationship between bass and ass shaking. Between dancers and DJs. Come dance like no one is watching all night in BKs finest underground dancehall with some of the sickest DJs you'll ever see.